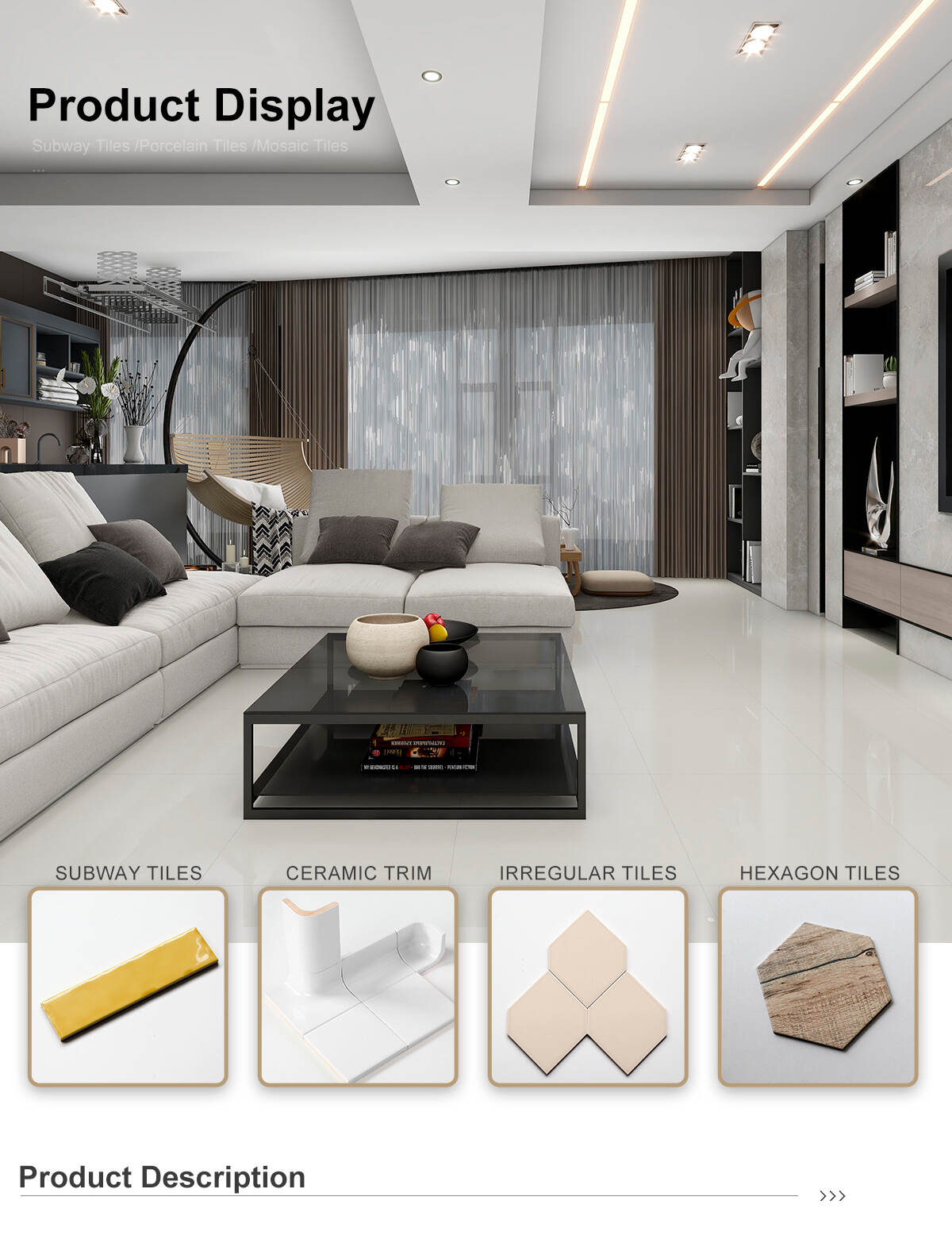 If you're thinking about installing a new kitchen floor, tile might be the first option that comes to mind. Ceramic tile is a classic choice for the kitchen. It not only looks elegant and clean, but it's also very easy to maintain and durable. The versatility offered by tiles almost guarantees that you'll find a style that suits your kitchen floor ideas.
The Advantage of Ceramic Kitchen Tile
Durability
Ceramic tiles stand up well to the wear and tear you'll find in almost every kitchen, from muddy footprints to spills and splashes. Ceramic is also super easy to clean. Dry-dusting with a broom or vacuum will do the trick most days, followed by a damp mop with hot water and a mild cleaning solution.
Affordable
The huge variety of low-priced options makes ceramic tile one of the most affordable kitchen flooring choices. You're sure to find a ceramic tile design that fits your budget.
Style
Have you seen the trending styles of ceramic tiles? Wide tile is trending for kitchens with good reason—it makes your kitchen look even bigger! Ceramic tile is available in a wide variety of colors to match any decorating scheme. Plus, modern printing technology can generate ceramic tile surfaces which mimic natural stone (marble and travertine), concrete and wood, and clean monotone styles.
Cleaning Tips
paint, glue removal
All kinds of glue can be removed with banana water. Pure banana water is a colorless, transparent and volatile liquid with a strong banana smell. It is slightly soluble in water, soluble in various organic solvents, flammable, and is mainly used as a solvent and thinner for spray paint.
Toilet paper is an effective cleaner for tile
Tile is a place where dirt is easy to accumulate, especially where it is very close to the range hood, it is easy to drip a lot of oil stains. If it is a tile with serious oil stains, it can be easily cleaned with just some paper towels or toilet paper.
Stick toilet paper or paper towels on the tiles, spray cleaner on them and let it sit for a while, the grease will all stick to it. As long as the toilet paper is torn off, and then wiped with a clean rag dipped in water 1 or 2 times, the tiles can be completely new.
Use a degreasing spray cleaner
Detergent is indispensable in the kitchen, but it is most convenient and practical to use a cleaning agent with a spray head on the surface of oil stains. Buy this kind of cleaning agent on the market, spray a little on the place with heavy oil stains after you come back, and then Just wipe it off with a rag.