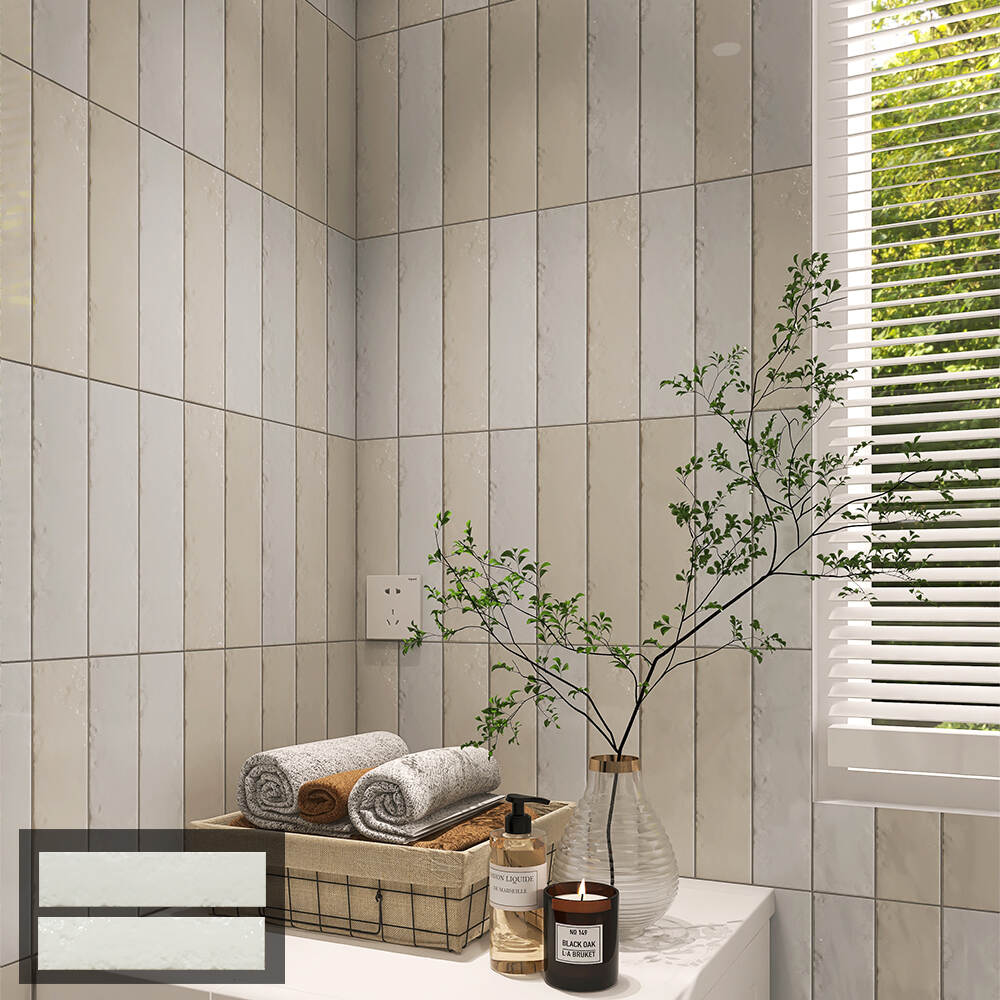 What are Jifu Tile, Soften Tile, Satin Glaze, Granular Surface, and Mould Tile? I

In recent years, the ceramic industry has undergone a significant transformation. With the advent of new technologies, various styles, processes, and product concepts have emerged. These advancements have led to the emergence of different production areas, enterprises, and brands, each with their unique characteristics. However, this plethora of options has also resulted in a confusing array of product names. Even seasoned ceramic experts can find themselves struggling to keep track of the different names and their meanings. For instance, some of these names may sound strange or cryptic, such as "bricking for more than ten years." It's no wonder that these names can easily confuse even the most experienced players in the industry.
Satin Glaze
Low-Key Soft
Satin glaze was originally a firing process applied to craft ceramics. Satin glaze is a semi-matt glaze. Although there is a smooth surface, it is not easy to identify the monocrystal with the naked eye. Several years ago, some enterprises in the ceramic industry had already launched satin glaze tiles, which referred to tiles with a satin gloss effect made by glaze. The glaze is soft, smooth, and delicate, with a satin texture.
The surface glossiness of satin glaze tile is between 8 and 18 degrees. It is considered to have the most natural glossiness, close to a real stone surface. Low glossiness creates a comfortable and softly luminous state. For households that like low glossiness, satin glaze is a good choice.
Satin glaze tile has a delicate, soft, and good coloration and its own micro-light effect without polishing. It has a faint satin lustre on the surface. The glaze layer is thick and free of sand-grain pores. In addition to having a good stain resistance effect, it basically has the functions of ordinary tiles. Therefore, whether consumers choose it or not mainly depends on whether they like the effect of the tile surface.
Jifu Tile
Skin-like Touch
Jifu tile, as its name suggests, is a ceramic tile with a touch similar to a baby's skin. Jifu Tile is a combination of product and concept. It was created with a similar process a few years ago. In recent years, it has been marketed with the concept of "Jifu tile." The surface of Jifu tile is warm, delicate, and has a baby-skin-like touch.
Granular Surface
Three-dimensional Realism
Granular surface is a new and exciting surface process for tile, which is revolutionizing the industry. Unlike traditional grinding surfaces, it creates a unique three-dimensional feeling that adds depth and texture to any space. Additionally, it boasts a level of clarity that is unparalleled by wire drawing and grinding tracks, giving it a sophisticated and modern look.
Compared with cement tile, Granular surface offers an improved quality of texture, making it a top choice for designers and architects alike. Furthermore, it stands out from matte surfaces, which are popular among consumers due to their flowing light changes. Granular surface successfully combines the best of these processes to create a truly unique three-dimensional sense of texture. This is why it is considered a groundbreaking tile surface process that is sure to leave a lasting impression on anyone who uses it.